Campsite Accommodation at Dwarsberg Trout Hideaway
We offer eleven beautiful campsites, each accommodating either 15 or 20 people, Situated on the river banks of the Holsloot river. Each campsite has its own private ablution.
Campsite 4 and 5 does not have electricity.
Minimum of 6 guests over weekends, but we make exceptions in Winter months.
We also have three brand new 4x4 Mountain vista campsites, kindly note these campsite are not on the river.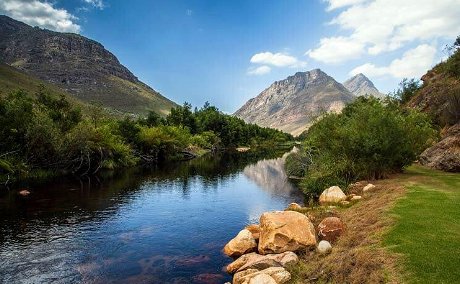 Camp Site 1
Max 30 people
5 Caravans & 5 Tents
2x toilets / 2x showers
27m x 25m
Electricity and hot water
Portable Braai
WATER PUMP on campsite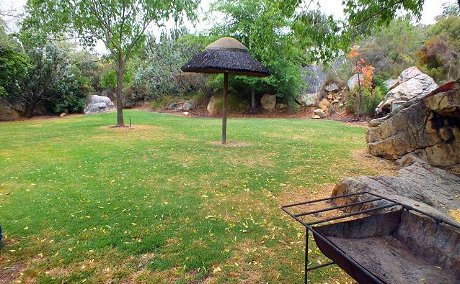 Camp Site 2
Max 20 people
5 Caravans & 5 Tents
2x toilets / 2x showers
50m x 16m
Electricity and Hot Water
Portable Braai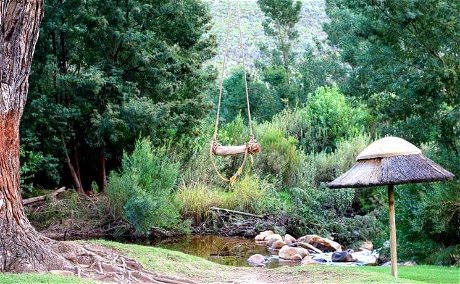 Camp Site 3
Max 20 people
3 Caravans & 3 Tents
2x toilets / 2x showers
33 x 15 m
Electricity and hot water
Portable Braai
WATER PUMP on campsite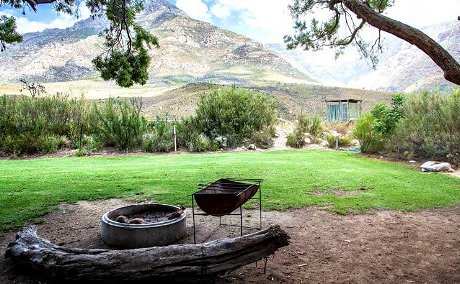 Camp Site 4
Max 15 people
2 Caravans & 3 Tents
1x toilets / 1x showers
22m x 13m
Hot water
Portable Braai
No electricity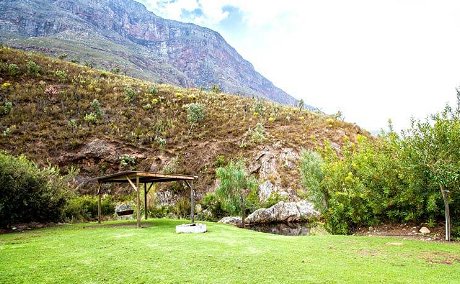 Camp Site 5
Max 15 people
2 Caravans & 4 Tents
1x toilets / 1x showers
No Electricity
23m x 14m
Hot Water
Portable Braai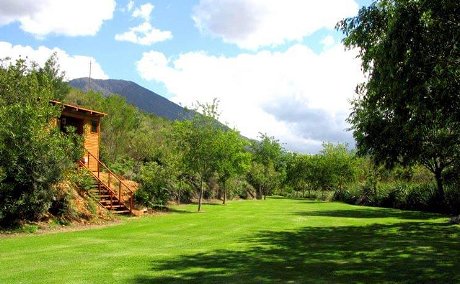 Camp Site 6
Max 20 people
2 Caravans & 4 Tents
2x toilets / 2x showers
72m x 15m
Electricity and hot water
Portable Braai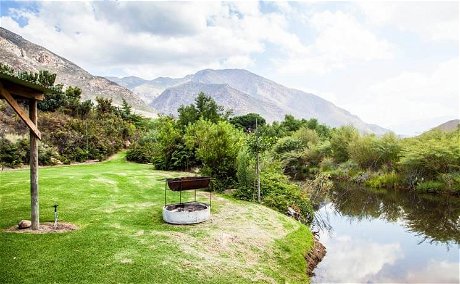 Camp Site 7
Max 20 people
3 Caravans & 1 Tents
2x toilets / 2x showers
36m x 12m
Electricity and hot water
Portable Braai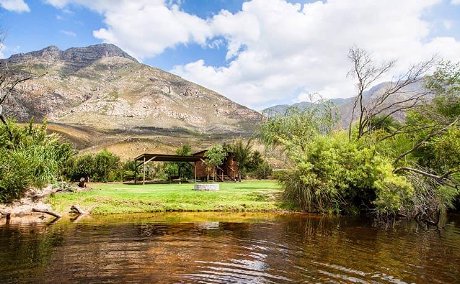 Camp SIte 8
Max 20 people
3 Caravans & 4 Tents
2x toilets / 2x showers
33m x 14m
Electricity and hot water
Portable Braai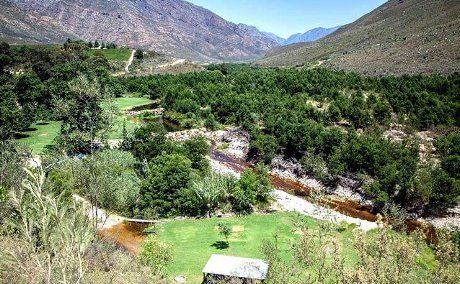 Camp SIte 9
Max 20 people
4 Caravans & 3 Tents
2x toilets / 2x showers and is walking distance from camp site
35m x 20m
Electricity and hot water
Portable Braai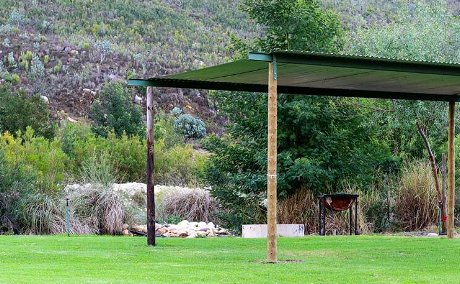 Camp Site 10
Max 15 people
3 Caravans & 3 Tents
2x toilets / 2x showers
18m x 15m
Solar panel electricity
Hot water
Portable Braai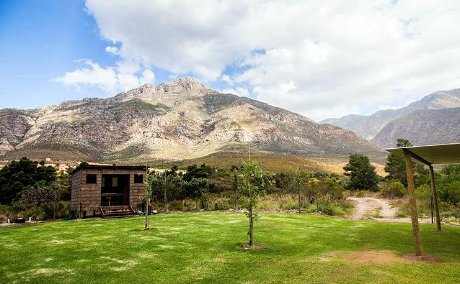 Camp Site 11
Max 15 people
3 Caravans & 3 Tents
2x toilets / 2x showers
24m x 16m
Electricity and hot water
Portable braai