Wedding Catering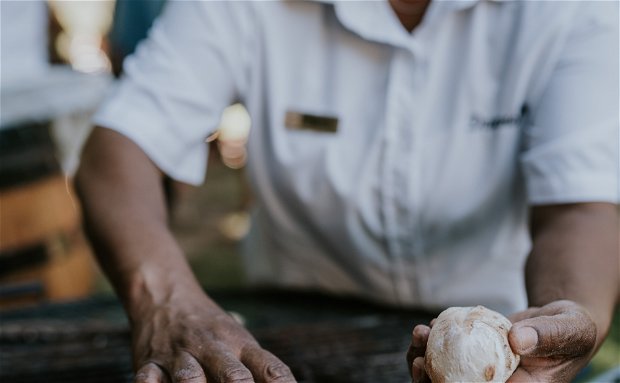 The Menu is an important part of your special day. During your consultation we will help you to put together an unforgettable meal.
We offer a wide variety of Trendy Appetisers, Traditional main courses with a modern twist and desserts.
The Bar
The Bar will be managed by Dwarsberg Trouthaven and will not be outsourced.
The Bar close at 00:30 on Friday nights and 00:00 on Saturday nights. Extra time will only be allowed until 01:00 on Sunday morning at an extra fee
The venue will be closed 1 hour after music is stopped and the bar is closed.
You are more than welcome to supply wine for the function, however, a corkage fee of R30 per bottle will be charged. Ordering and collecting these wines will be your responsibility only and need to be delivered for refrigeration 24 hours prior to the function. Any left-over wines must be removed by the end of the function. If the above rule is not adhered to, the wine will be considered as the property of Dwarsberg Trout Hideaway.
No alcoholic beverages that was not discussed with management will be allowed to be brought into the venue.
Wine Cellars
Wine Cellars in our immediate area:
Uniwines
Avondrood Private Cellar
Kirabo Private Cellar
Should you make use of these wines we reserve the right to order these wines on your behalf. Please inform us in advance of your choice of wines, and we will order, collect and cool them for you. Please inform yourself with our wine price list, available on request.